Production line for Spiral Bevel Gear
We always use GLEASON producing and examination equipment so that we are in the leadership status in the field with great reputation. In order to coordinate with the world trend of quality promotion and company goal of forever management, we have also obtained the ISO-9001 international guarantee and a group of excellent employees with over 30 years professional experience and about 50 gear cutting and inspection machines of American GLEASON system. Our Bevel Gear is alao worth to be trusted by customers.
Main markets: Taiwan, Thailand, Japan, USA.technology range: (Module): MP1~MP15 (Outside Diameter): 10mm~600mm (ratio) : 1:1 ~ 10:1
Production line for Bevel Gear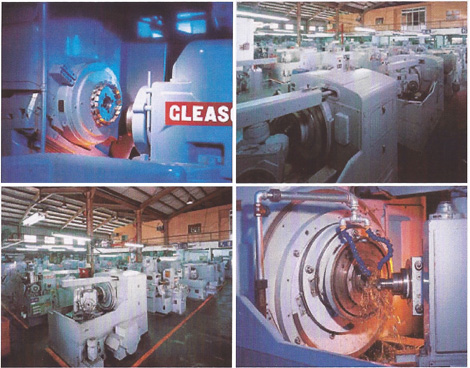 Inspection line for Bevel Gear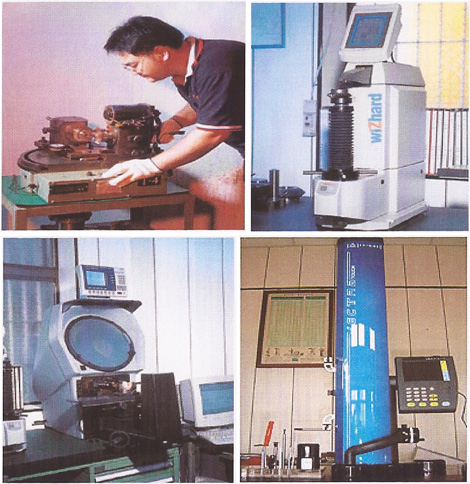 __
__
__
__
__
__

Manufactures Various Precision Gears
We are specialized in grinding and shaving gears with precision Up to DIN 4th grade. Suitable for machine tools, Printing Machines, automobiles, motorcycles, gear reducer, agricultural Machinery and oil pump.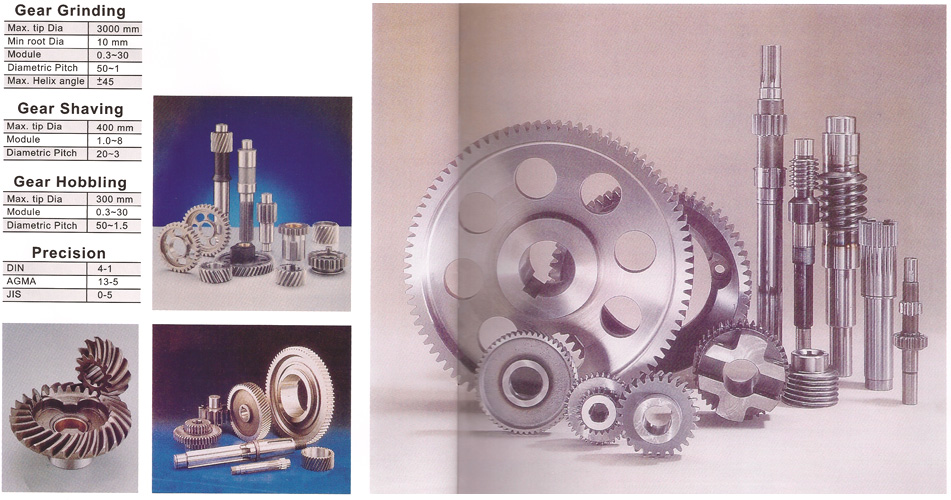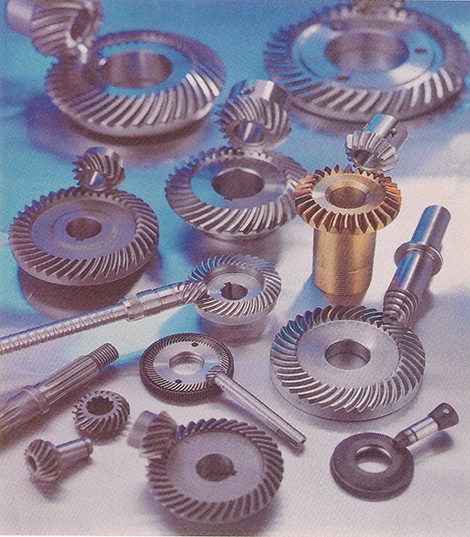 To Inherit Precision Technology SHINTECH GEAR US Running Continually with Strictness and Precision Move Forward and Forward
At the moment when SHINTECH steps in the 35th years, we develop new technology and products actively in order to achieve best quality corresponding to all requirements of customers for various gears.
We always think that only the most advanced technology can provide best service for customers. Thus we keep introducing newest technology, gear processing machinery and inspecting equipment to lay foundation for more precise gears, and to develop new products actively. We believe that the products and service we provide here are the most advance ones. In the future, SHINTECH with it's persistent target in mind will connect all the segments and combine all the strength together to push the technical industry forward in order to meet this target.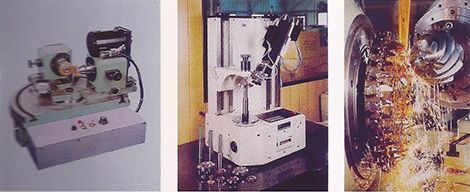 Precision Spiral Bevel GEAR
With a complete range of advanced production equipment, SHINTECH is the only specialized manufacture of spiral bevel gear in TAIWAN. Employing GLEASON System tooth form.
Our spiral bevel gear feature high torsion, smooth and efficient operation and low noise and are especially suitable for high-speed performance. The abrasion resistance feature of our spiral bevel gear becomes apparent when they are utilized with an electric angle that operates to operate smoothly.
Our spiral bevel gear are available in module MP0.5-MP12 and with a speed ratio of 1:1-1:10 We can also design and manufacture units that have an accuracy of within JIS second grade according to customers' requirement. Stable product quality and fast delivery are guaranteed.